TRADITIONAL CAMPAIGN
Ruth's Chris Steak House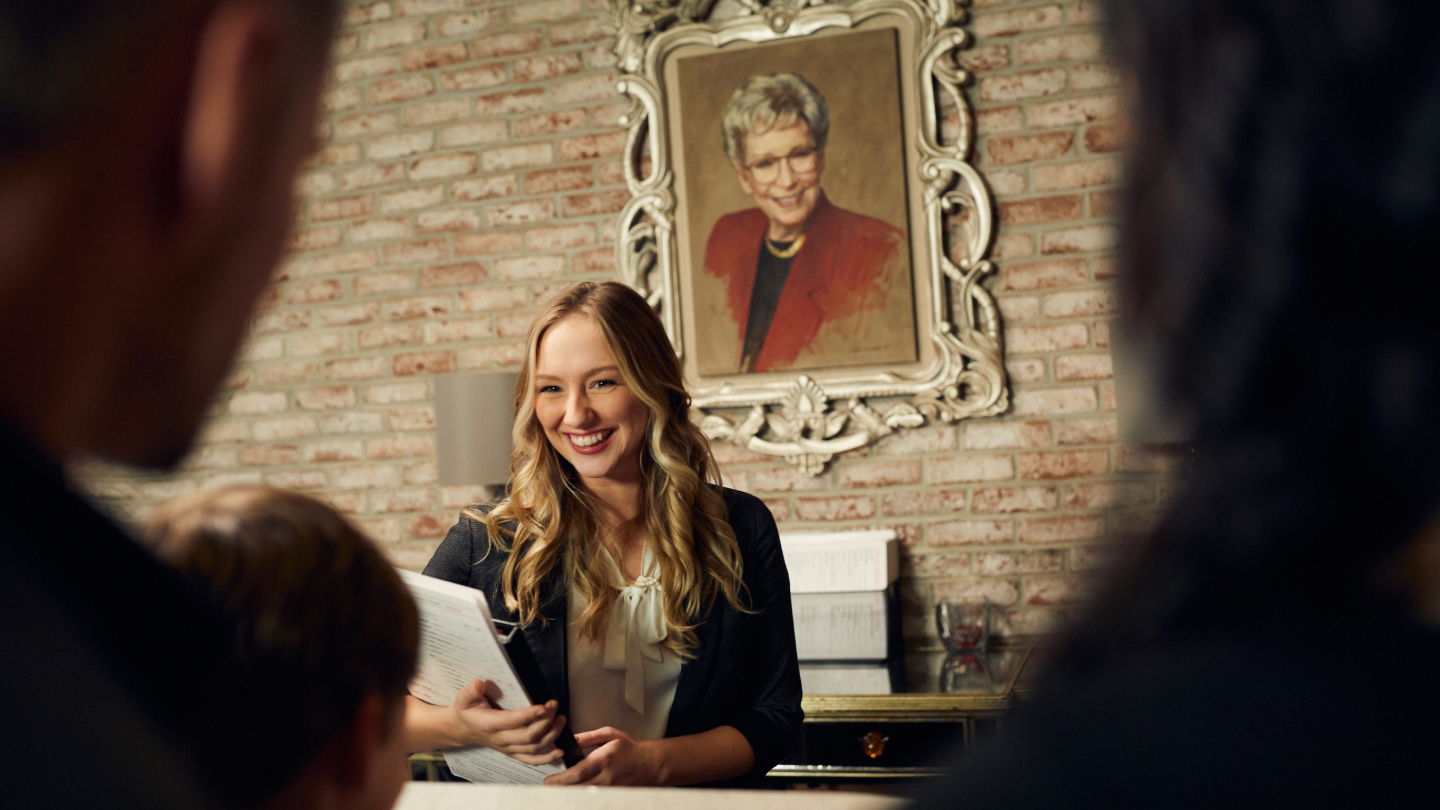 SIZZLE, FROM THE GROUND UP
Working with such a revered brand is always a treat. Especially one with a powerful history and a real story to tell. We aimed to dig deep into what it means to celebrate and how precious moments need to be realized while living them, not by looking back. Through a cinematic lens, we wrote and produced this campaign from the heart, hoping to place a name to a feeling that we all know well.
Process and Results
From a nine-frame pitch deck to a robust suite of final assets, we gave this one our all. Through our partnership with the marketing team, we learned what separates Ruth's Chris from the rest – specifically, how their dining experience helps foster an environment of connection and presence. We followed our characters as they pursued their respective "It" moments and, most importantly, when they realized the gravity of the moment they were in. On both the East and West coasts, we tackled two weeks of production born from three months of planning. When it all came together, you could say we found It.
SERVICES
Creative Direction
Script Writing
Talent Casting & Management
Photography
Full-Service Production
Production Design
Post Production
Custom Music Scoring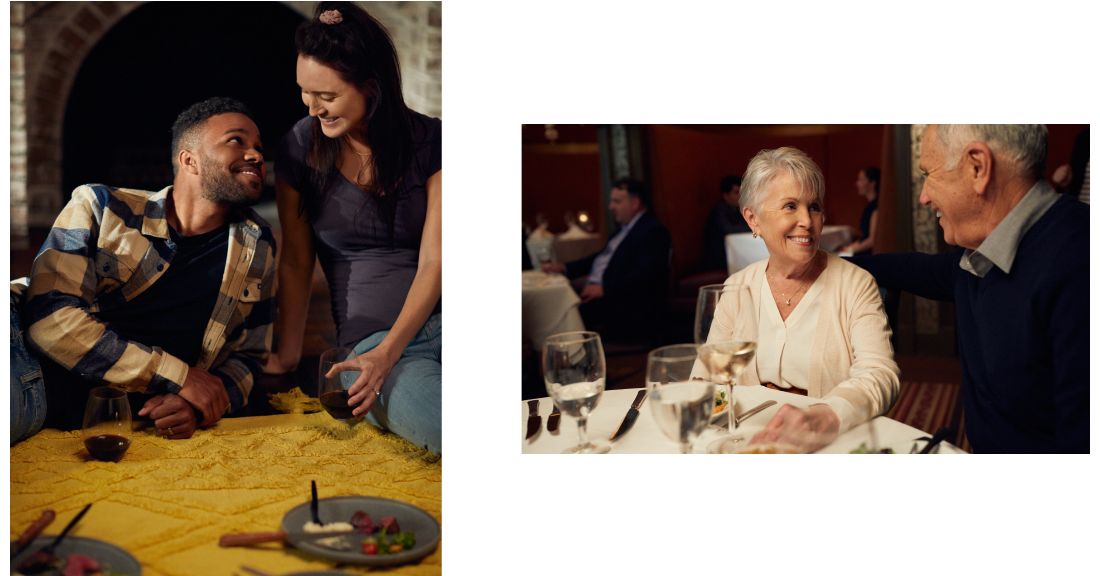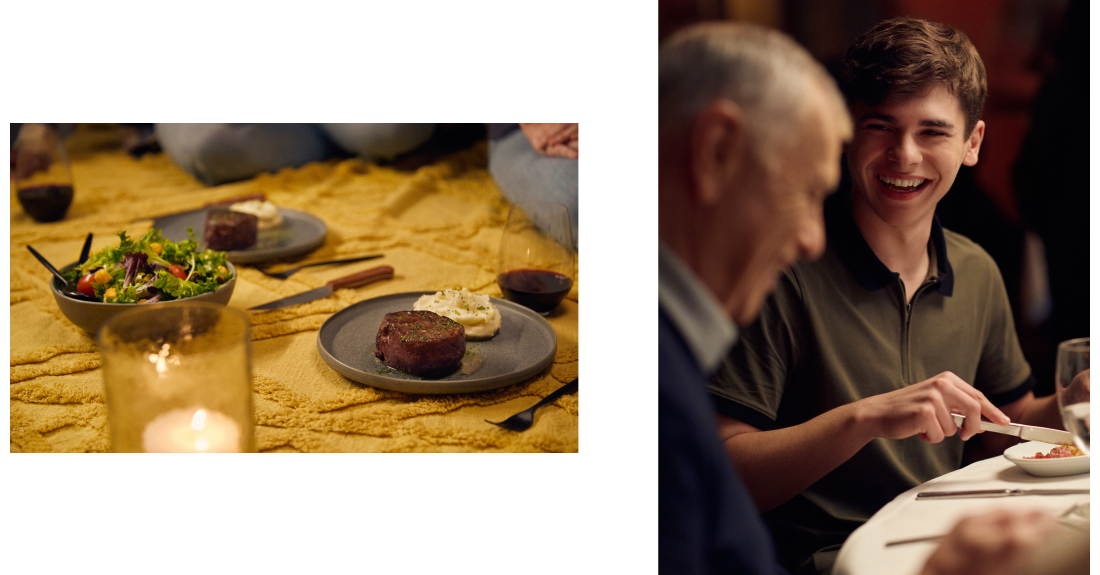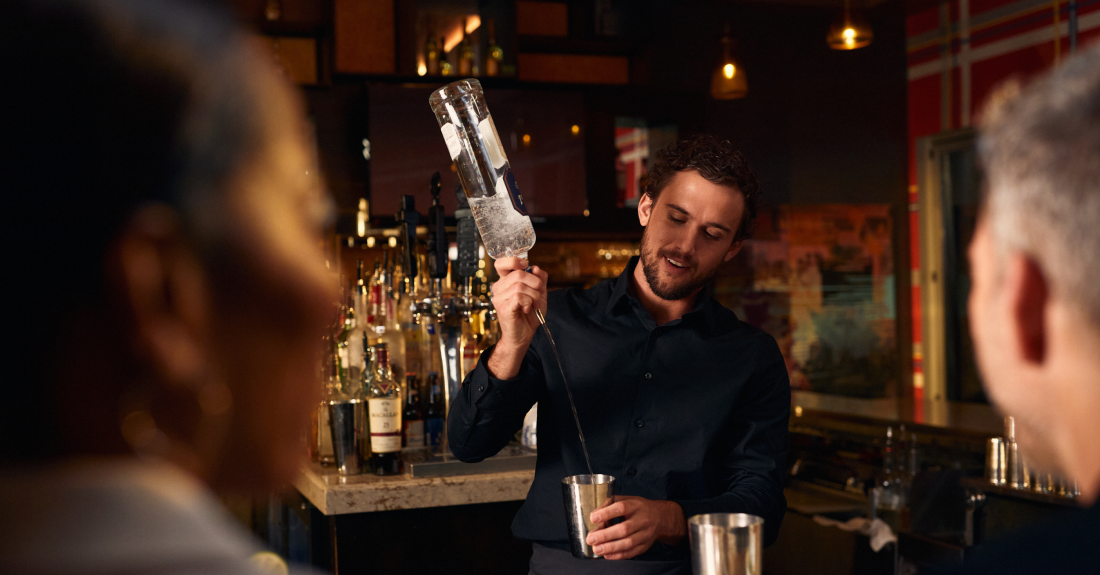 A SHORT FILM, MADE FOR TV
Sure, we have our fun producing short films, but we all know the importance of maintaining viewer attention through distribution strategy. So the key component of this campaign was creating a concept that would straddle both worlds without sacrificing the depth of the intended message. Knowing this from the start, we wrote the script strategically for the full-length version along with each cut-down to ensure nothing was lost along the way.
We used vintage, anamorphic lenses paired with an inspired lighting scheme to add texture to each scene. By doing so, we broke down the barriers of the crisp and clean to open up our viewers to an intimate experience with the characters.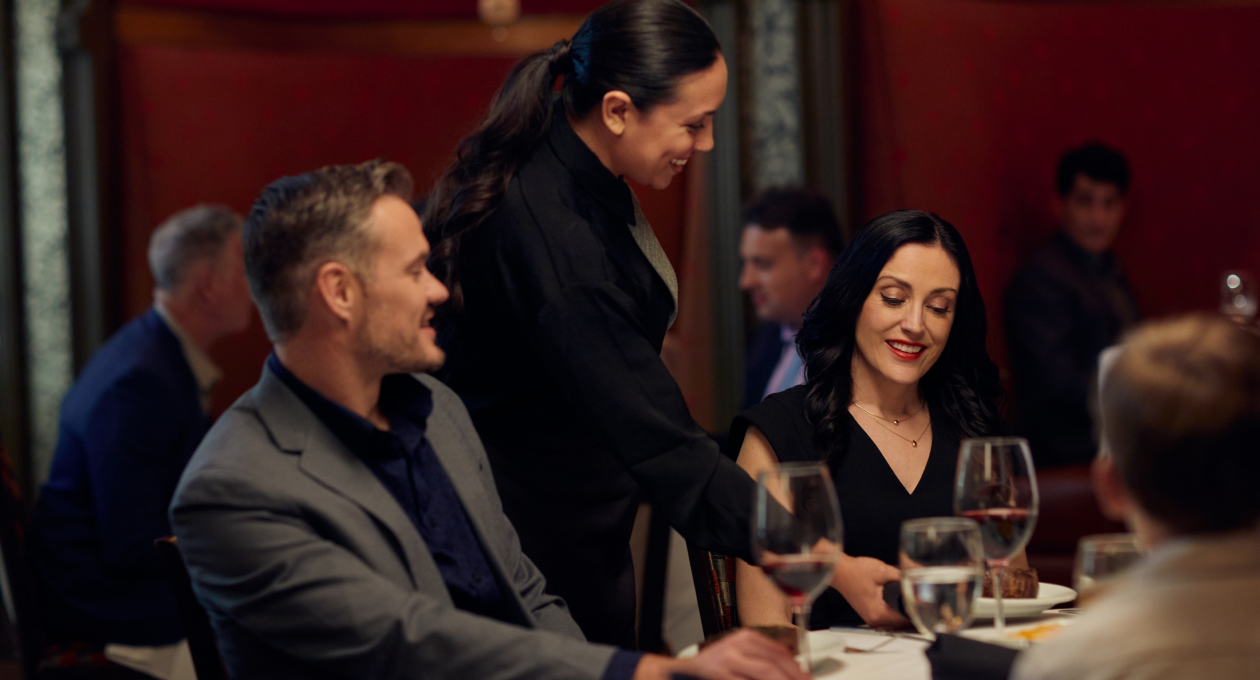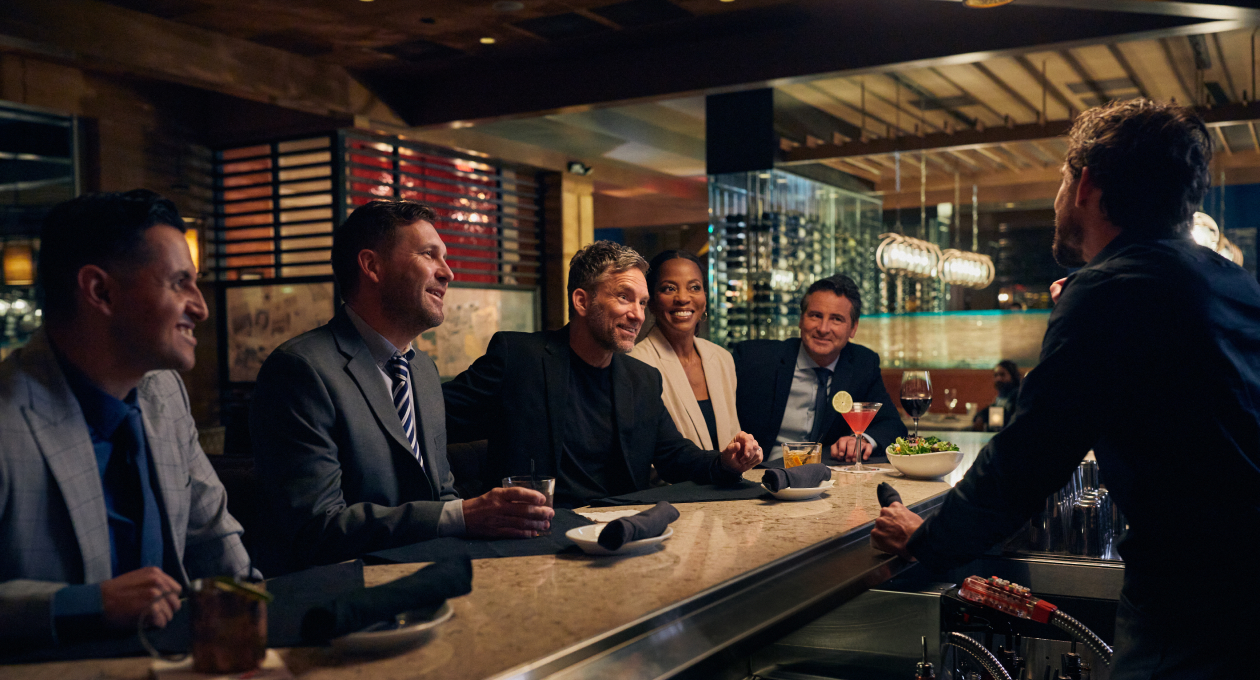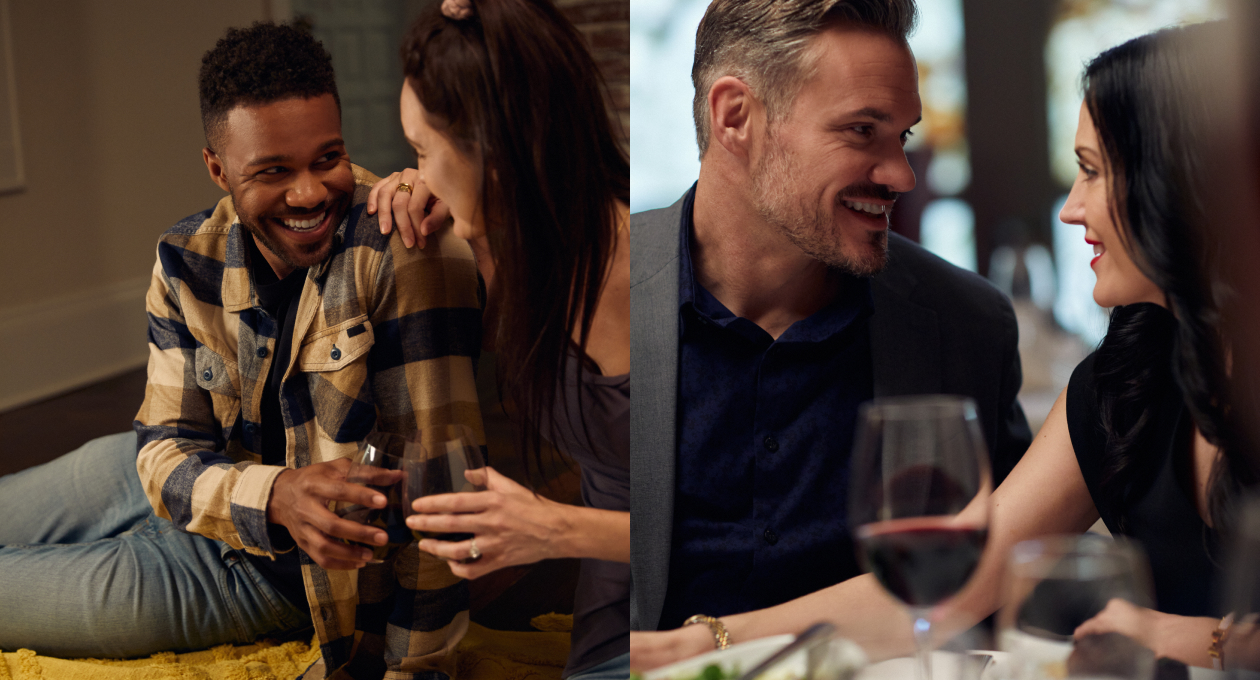 "Derek, Josh, and the entire team at Spry are the best production partners I've worked with. They took great care to deeply understand our 57-year-old brand and went above and beyond to deliver on our brief. They have impeccable attention to detail, they solve problems and navigate challenges quickly and with a level-head, and they're trustworthy stewards of a budget. Their expertise and professionalism throughout the entire production process was evident. They truly acted as an extension of our team, made my job easier, and delivered a final product of impeccable quality."
– Sarah Porter, Director, Brand & Digital Marketing
Ruth's Hospitality Group, Inc.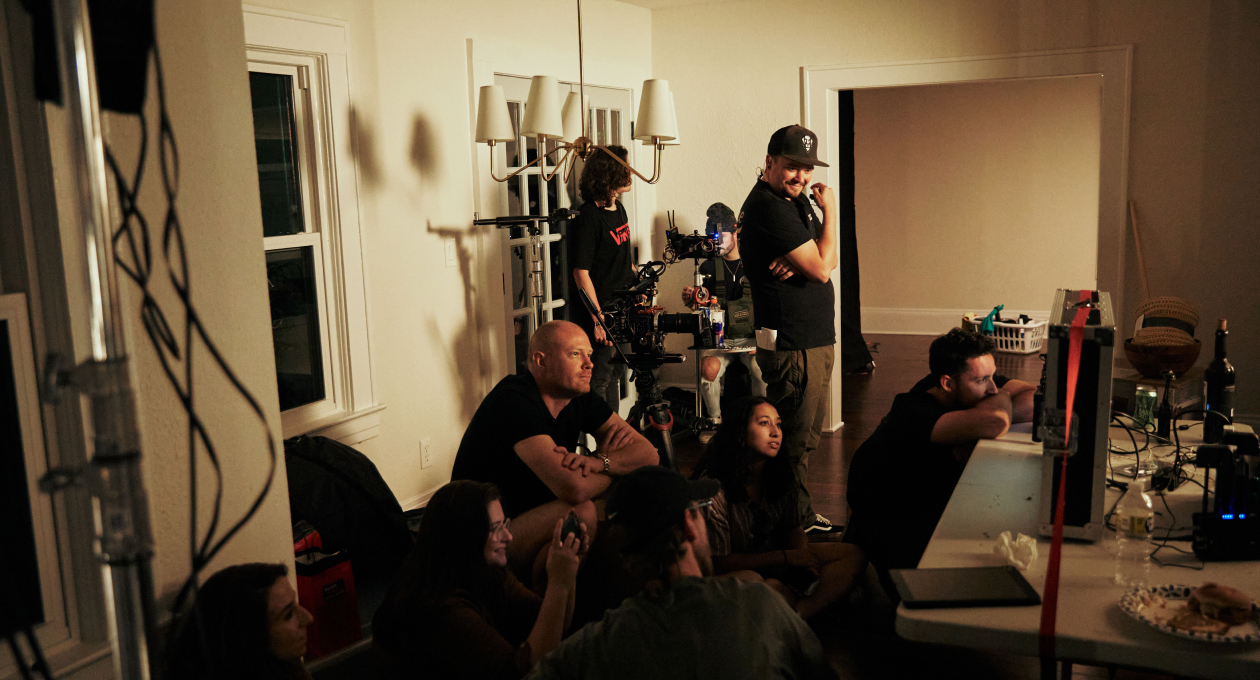 become a client.
Tell your story.
CONTACT