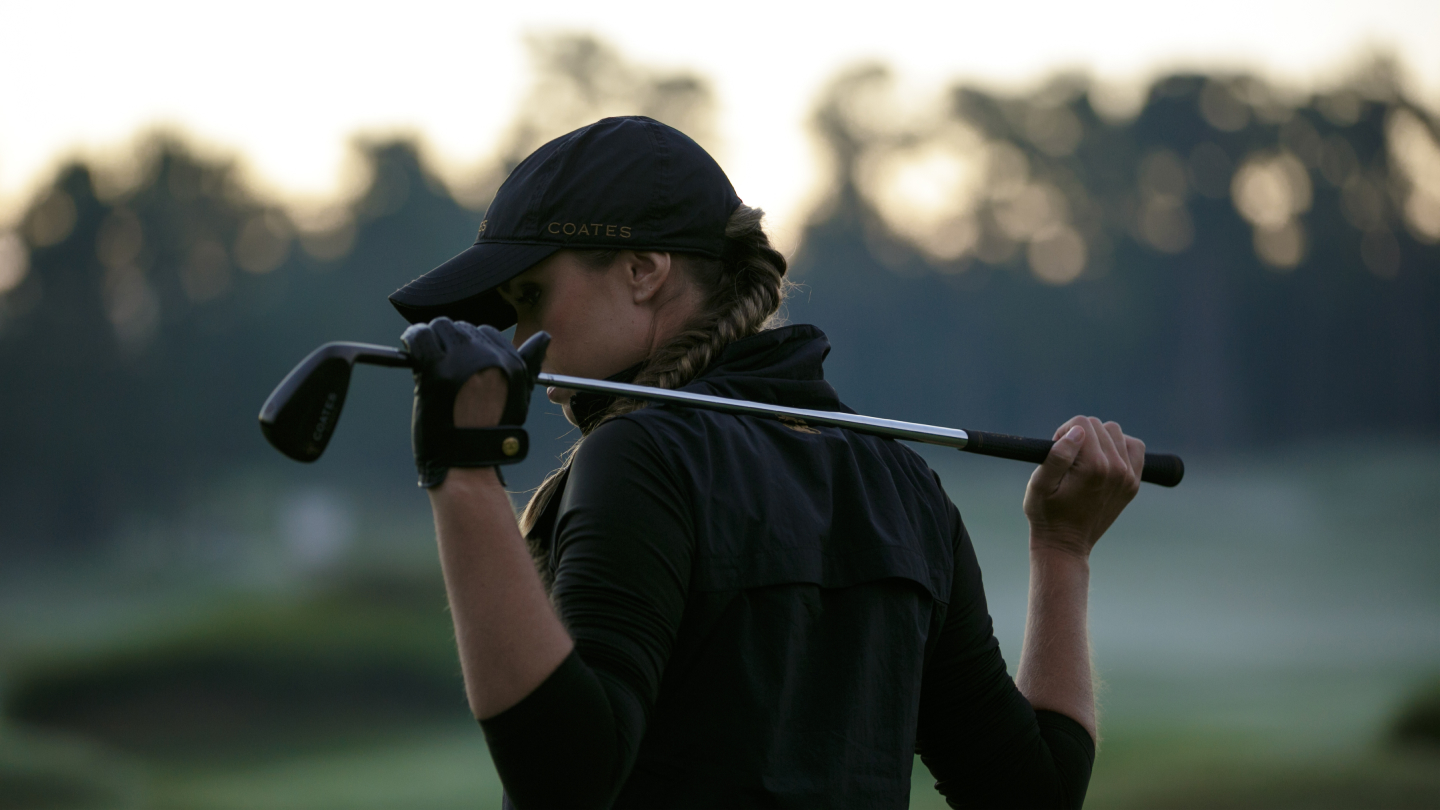 CARVING OUT A PLACE FOR WOMEN IN THE BOYS' CLUB OF GOLF.
Pink it and shrink it is a phrase commonly used to define women's gear in the sports world. Coates Golf was created to change the conversation. With a vision to elevate women in golf, Coates manufactured luxury gear and apparel as a means to give ladies their chance at the high-end products historically only available for men. In our first meeting, we were enthralled by their mission, and we stepped up to help create a brand worthy of such an endeavor.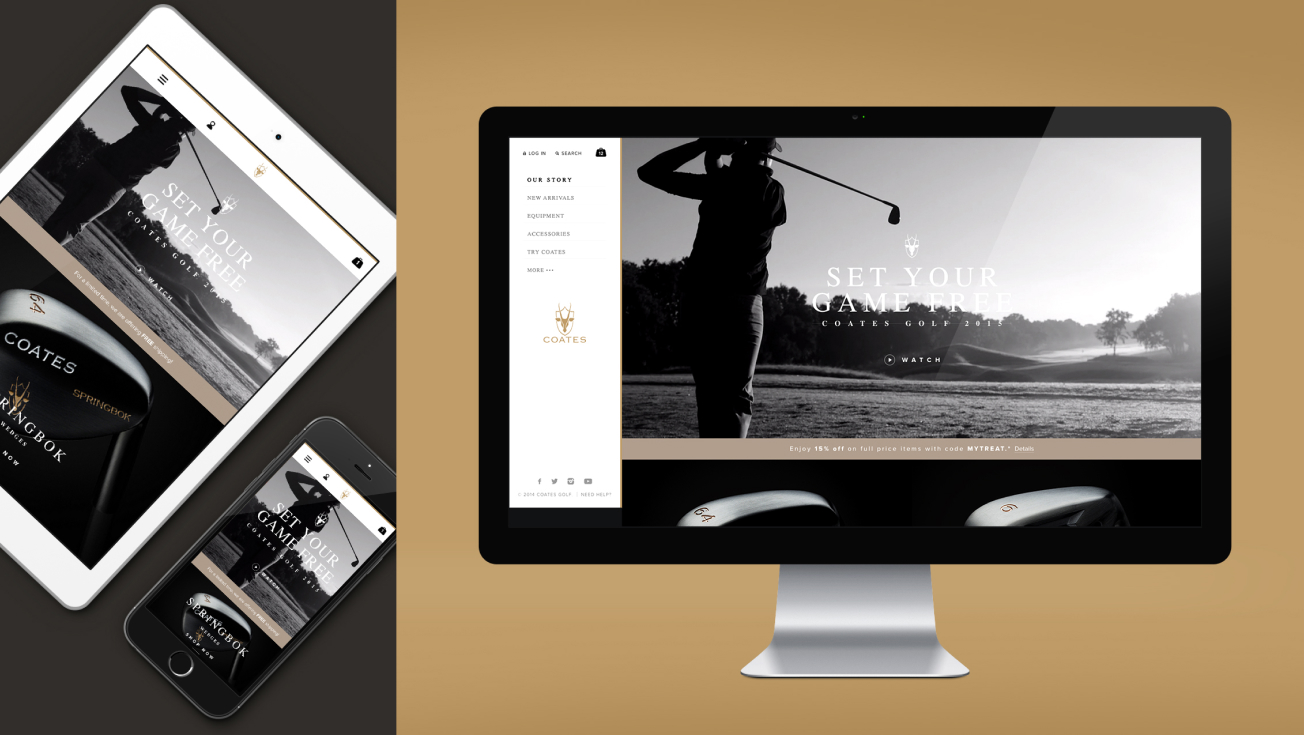 Process and Results
With nothing more than an idea, we started from the ground up. We knew we needed to position the brand as champions for women and a faithful ally in the industry. We leaned into the country club lifestyle and created a clean, polished identity that paired high-fashion with high performance. This sleek appearance meshed well with the sport while still turning heads as it hit the scene. This ultimately created a culture of superiority around the brand and gave the early adopters something to be proud of every time they hit the links.
SERVICES
Brand Strategy & Positioning
Brand Identity
Photography
Full-Service Production
Script Writing
UI/UX Design
Web Development
Creative Direction
Campaign Development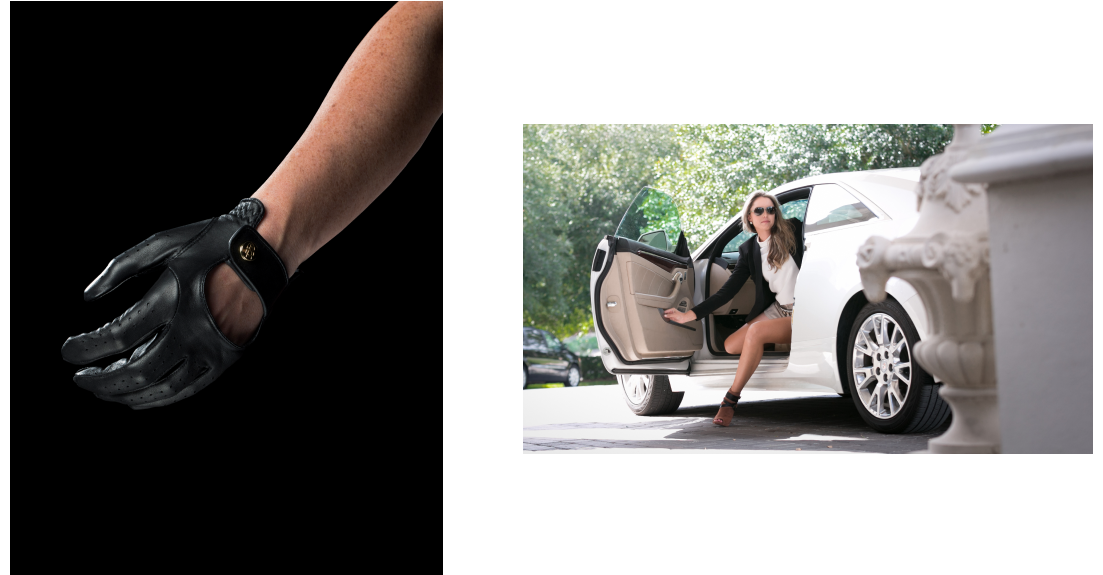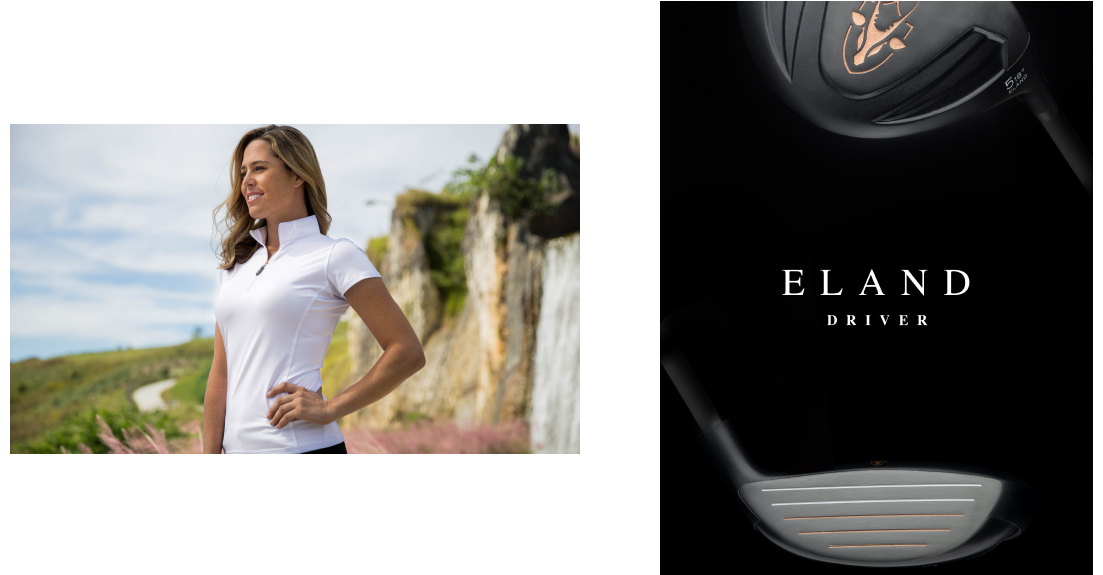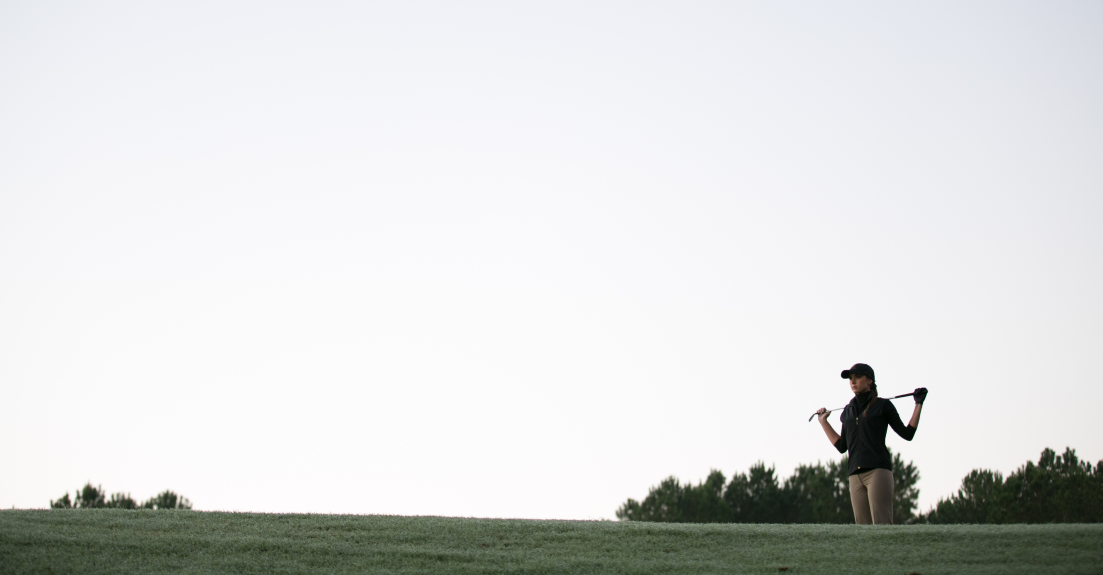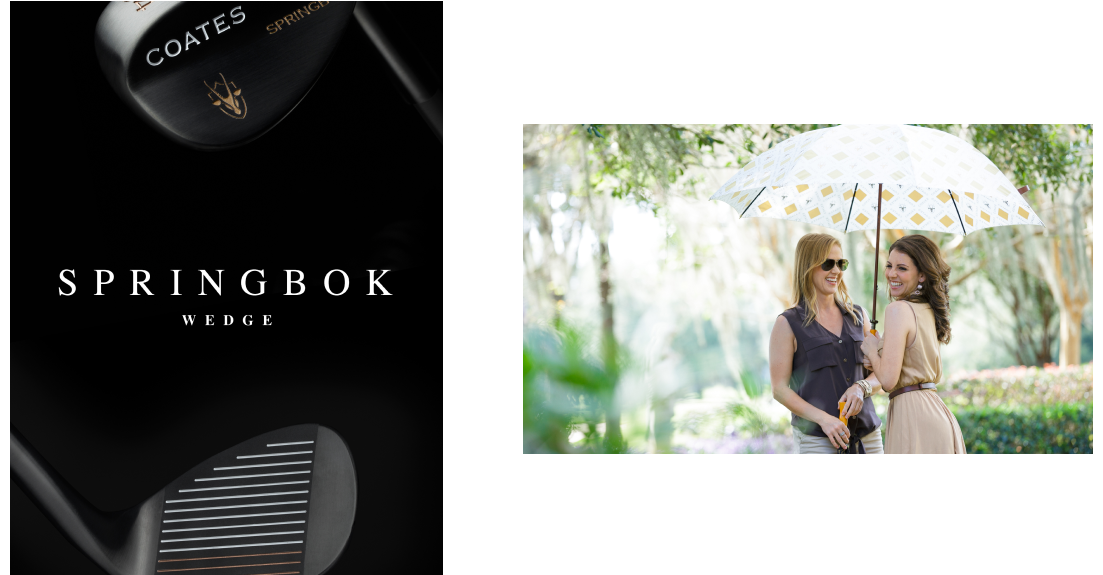 Luxury meets function with Coates Golf. High-quality, lifestyle, and product photography set the brand apart from the competition from day one. Before the initial launch, we created a robust library of assets to be used across digital and traditional platforms.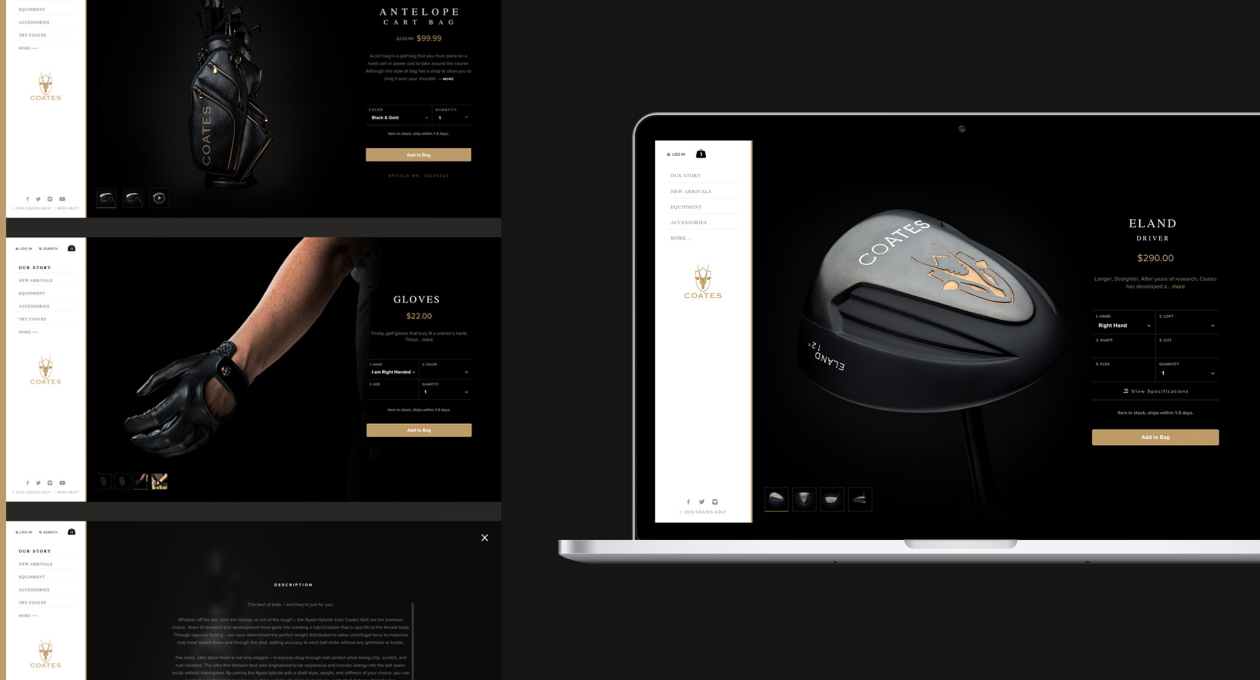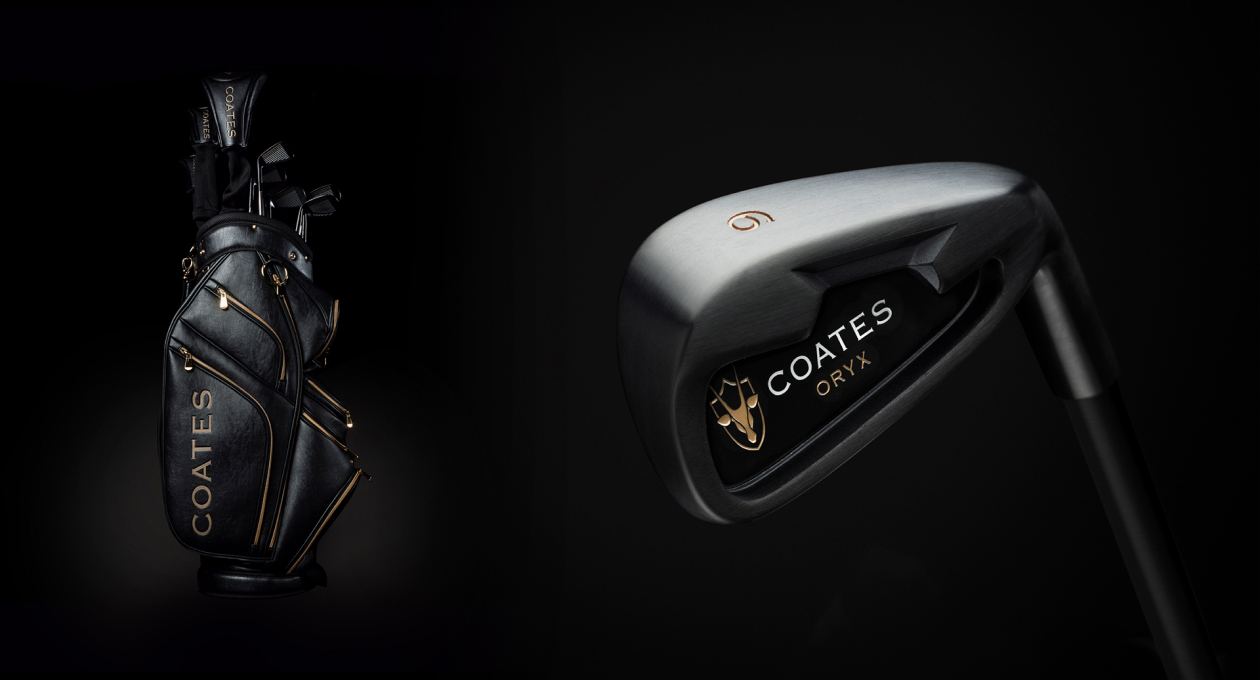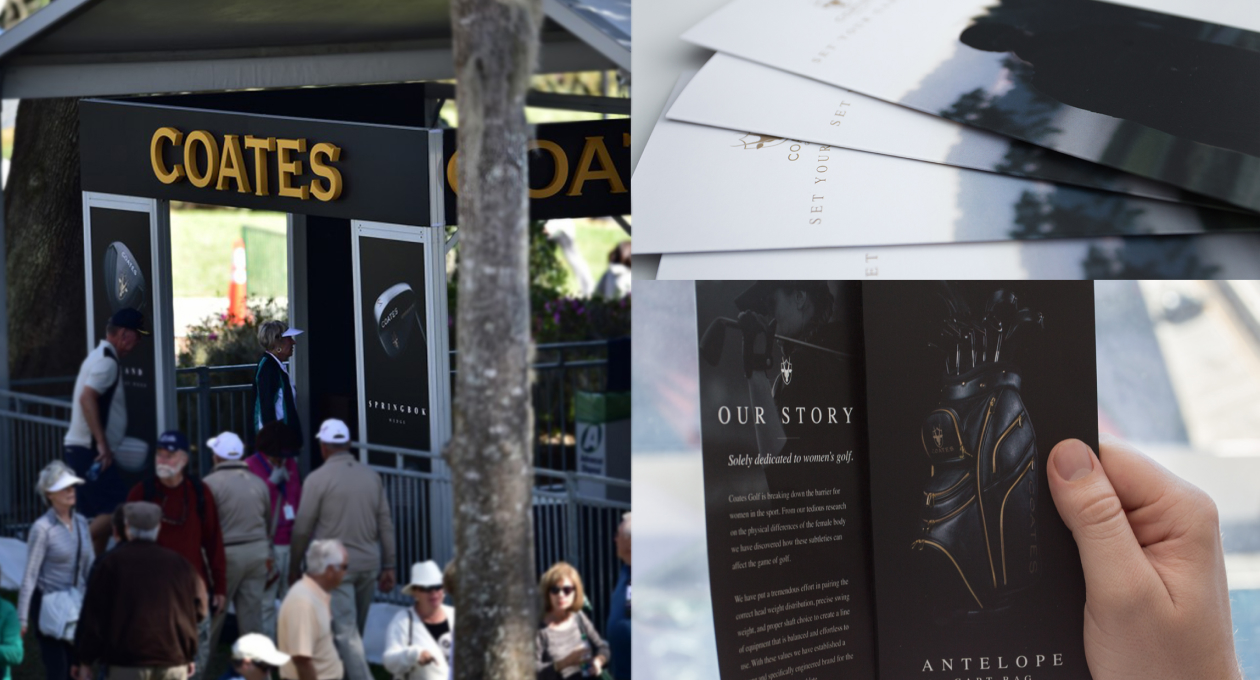 In-person experiences are critical when approaching an audience with a new brand. So, Coates worked with the LPGA to sponsor a tournament in Ocala, Florida. We designed and produced all of the sponsorship collateral, which helped put the brand directly in front of the consumer and allowed attendees to experience the Coates quality first-hand.
LAUNCHING THE BRAND THROUGH AN INTEGRATED CAMPAIGN.
We designed a launch campaign centered around a traditional :60 spot, which functioned as a short brand film and presented the values to the audience. Focused less on direct sales, this initial campaign was focused on drumming up interest in the community while creating the allure to be expected from a high-end line. This was supported through a social campaign and player sponsorship, which helped quickly grow Coates' presence in the market.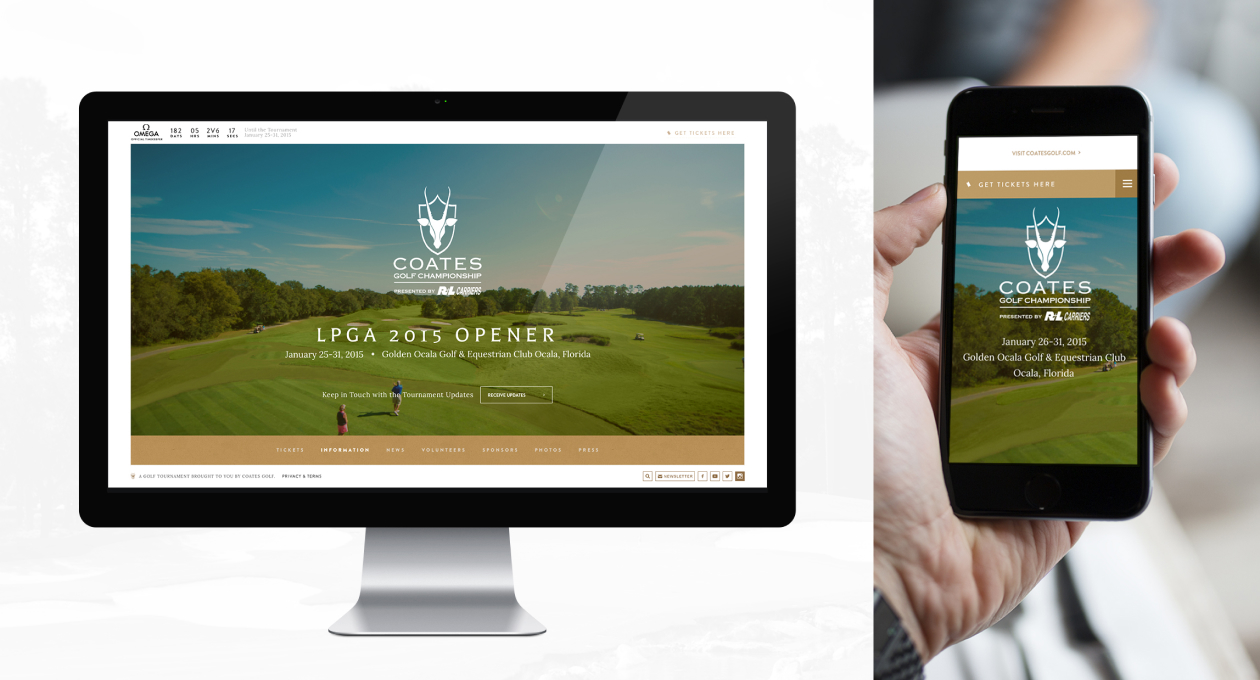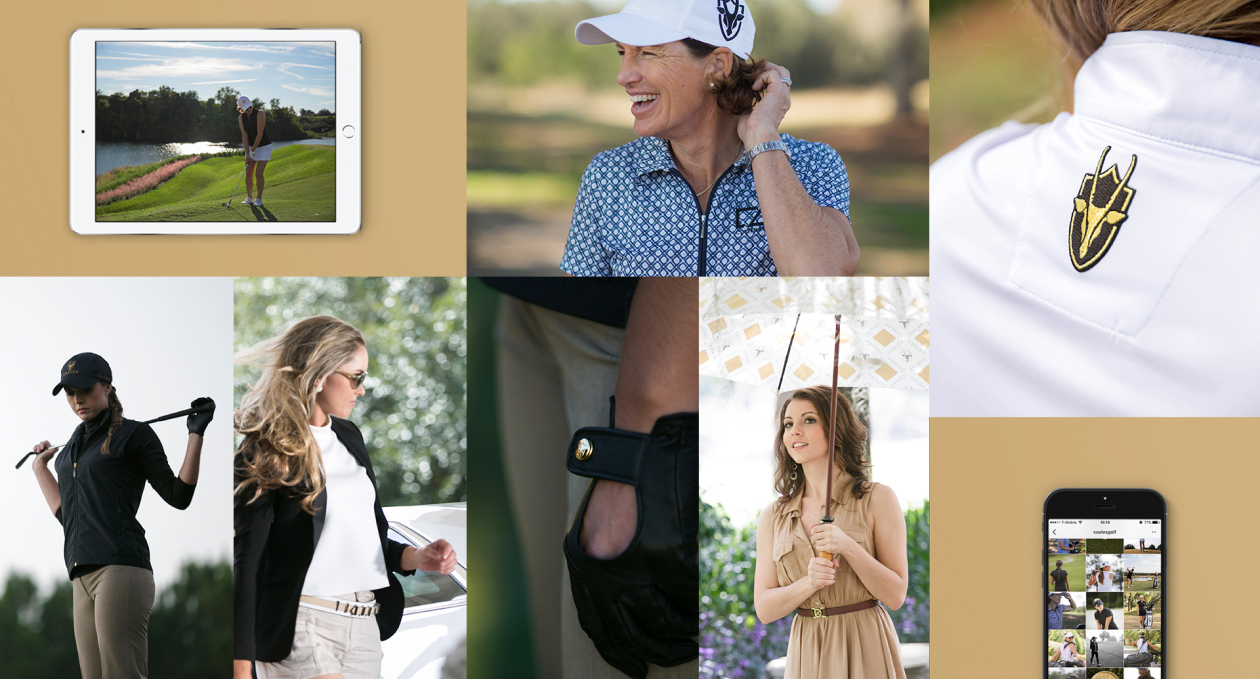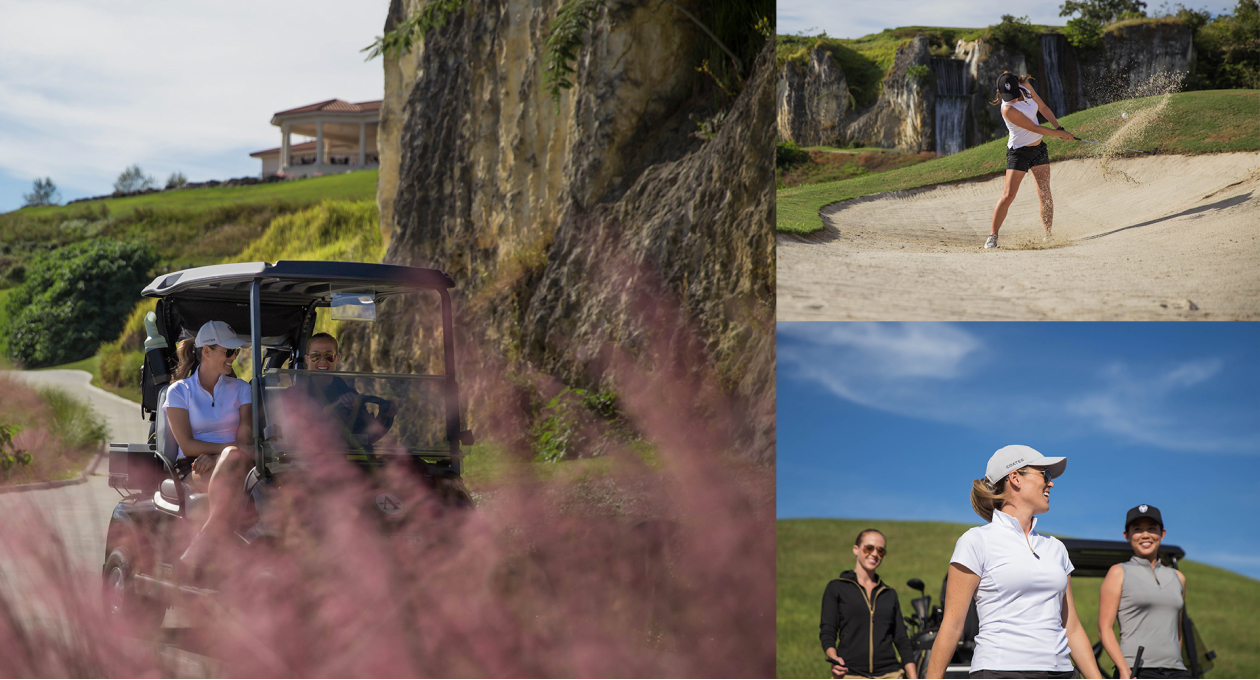 It's all about the ladies with this one. Through our assets, we showed that women are strong, capable, and motivated game-changers. These positive role models helped gain organic traction and inspired confidence with every impression.
become a client.
Tell your story.
CONTACT