COATES GOLF
Women golfers are simply not taken very seriously on the course. Coates Golf has set out to change that standard. Coates Golf is a brand that focuses on women golfers by designing, manufacturing and distributing golf equipment and accessories created specifically for the serious female golfer.
CREATIVE STRATEGY / E-COMMERCE / CAMPAIGN DEVELOPMENT
E-Commerce
At company launch the E-Commerce presence was the only method for reaching customers and communicating the brands message. Our design team wanted to create a tailored experience that resembled the design practices of high-end fashion brands. This approach resulted in a truly unique approach to golf apparel and equipment online.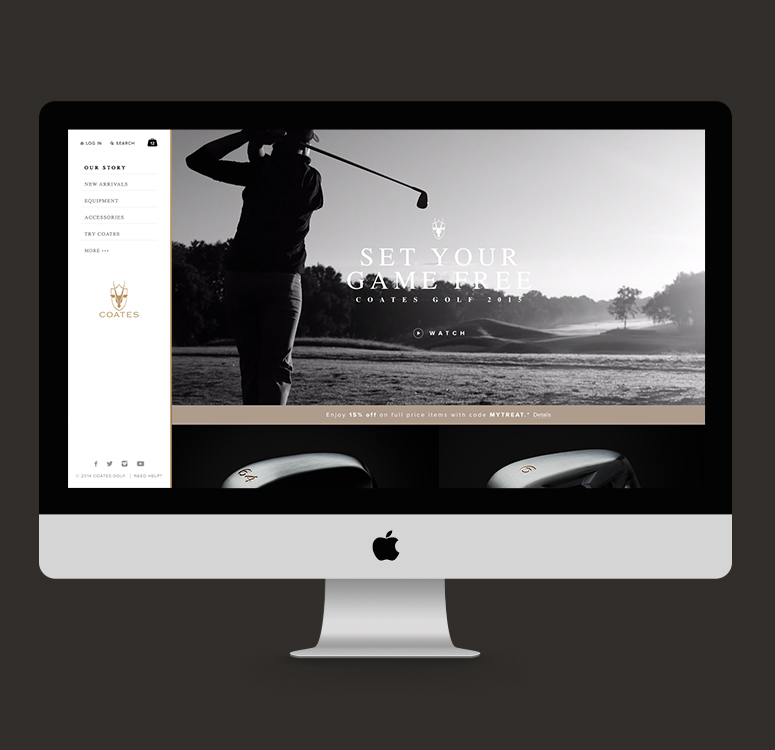 All aspects of the design have been created to provide the best possible experience online no matter the device. The Coates Golf website is beautifully presented on desktop, tablet and mobile devices due to the fully responsive technologies utilized.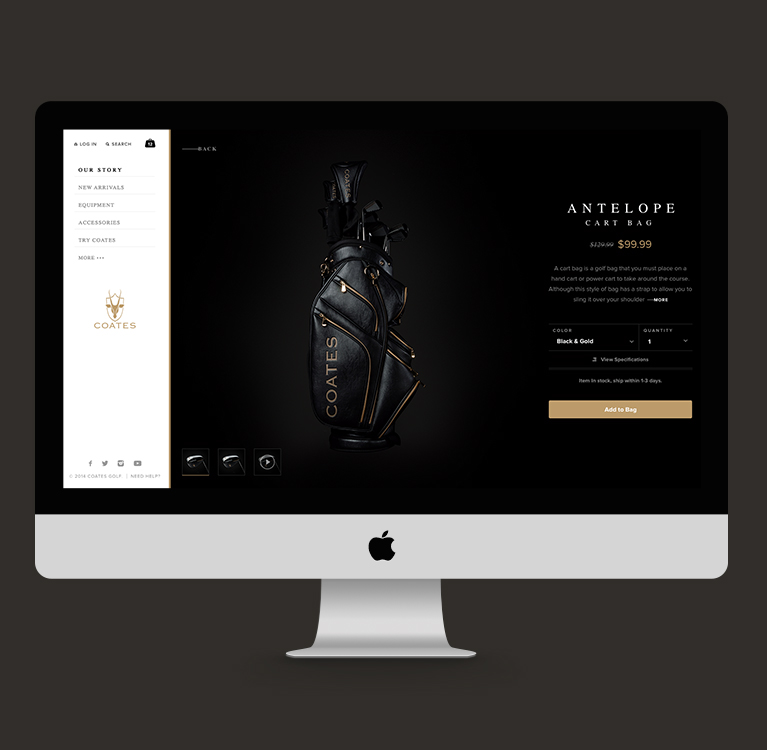 LPGA Campaign
As the title sponsor of the Coats Golf Championship – LPGA Tournament, all creative needed to uphold the same standards set in place by the primary Coates Golf brand elements. Spry partnered with Coates to create the tournament website along with various event collateral.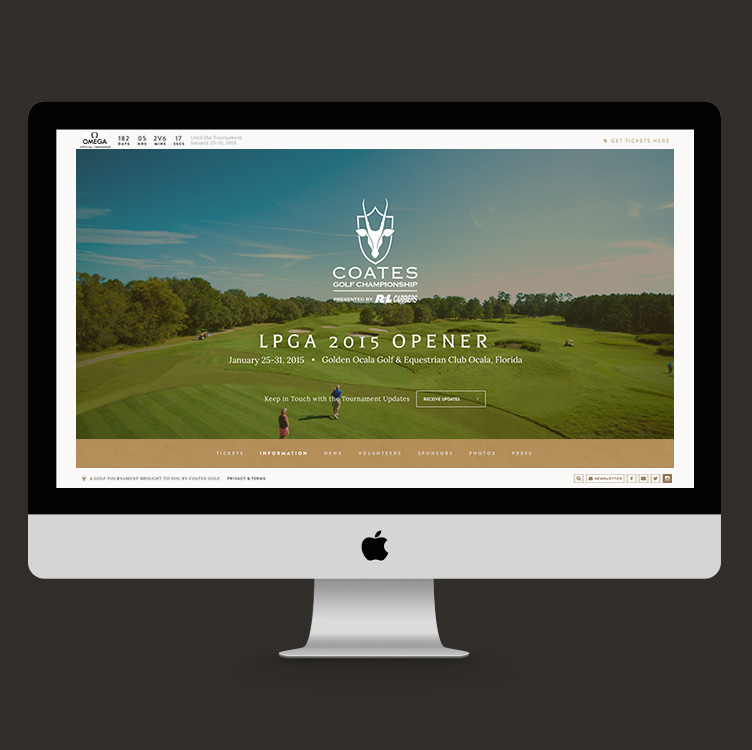 Impact & Results
The partnership with Spry and Coates Golf has led to many great ongoing successes. The brand has managed to impact the golf community and establish an understanding for where women's golf needs to be. Spry has continued to partner with Coates in ongoing marketing efforts and creative support.