TUGBOAT & THE BIRD
Tugboat and the bird started as a children's store in Winter Park, Florida but with the help of Spry, the company has grown to provide a robust online store. Tugboat specializes in boys and girls apparel from preemie to size 7. In addition, the brand carries shoes, toys and accessories. It's the perfect place to find heartfelt presents for any occasion as well as everyday treasures that make life more charming.
E-COMMERCE WEBSITE / FILM PRODUCTION
Challenge and Design Approach
As a company, Tugboat is all about the timeless classics that truly capture one's childhood. We wanted to make sure that we stayed true to what the brand has established in their brick and mortar location. Everything from the photos and videos, to the type face was strategically crafted in order to refresh the brand while keeping to the established brand message and feeling.
Campaign Driven
The fashion industry is truly competitive and driven by seasonal campaigns and styles. The Spry team recognized this early within the design process and established a model that would permit ongoing campaigns and dynamic strategies. Based on today's mobile usage statistics, we understand the value of a fully responsive design that provides a great experience for the mobile shopper.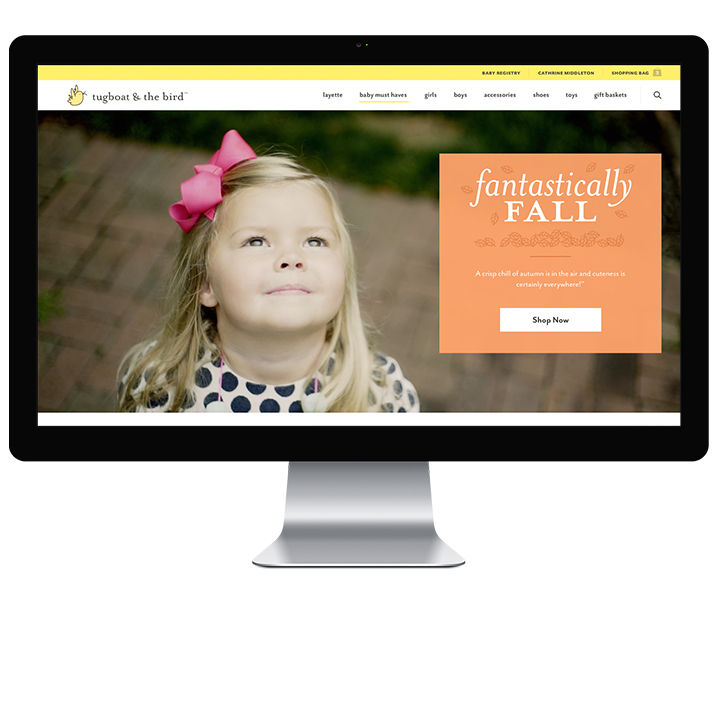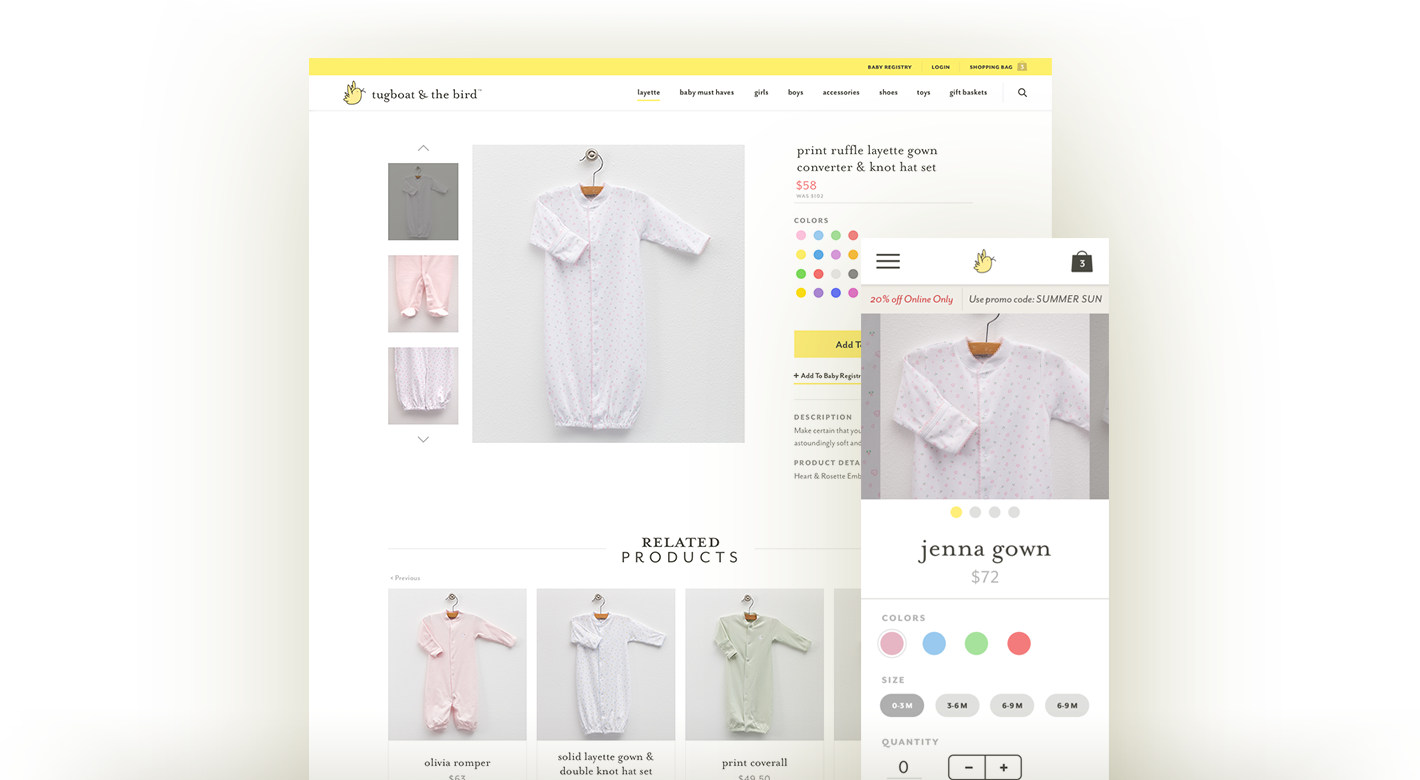 Impact & Results
Our partnership with Tugboat has helped bring a classic Winter Park brand to life online and reach an even wider customer base. This is by far the cutest website we have ever built 🙂