TONY ROMA'S
FIRE GRILL
TR Fire Grill, created by the World Famous Tony Roma's, is a place where food and drinks become the experience. Spry welcomed the challenge to create a brand new digital presence for a new style of restaurant.
CREATIVE STRATEGY / WEBSITE / ONLINE MARKETING / FILM PRODUCTION
Design Approach
With a new brand comes establishing new ground. Spry set out to achieve a specific aesthetic paired with an engaging experience. Celebrating the chalkboards and the handcrafted feel of the restaurant, we were able to create a unique design language for Fire Grill.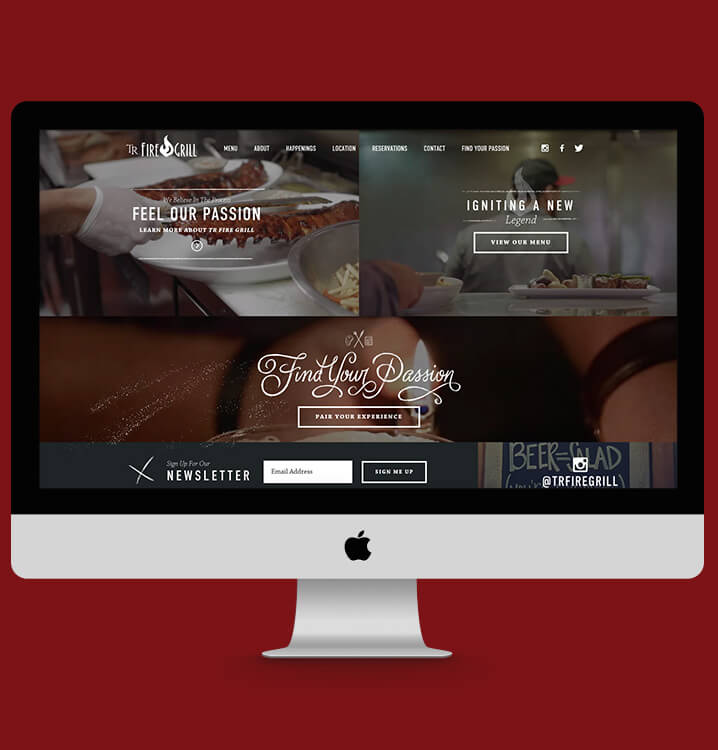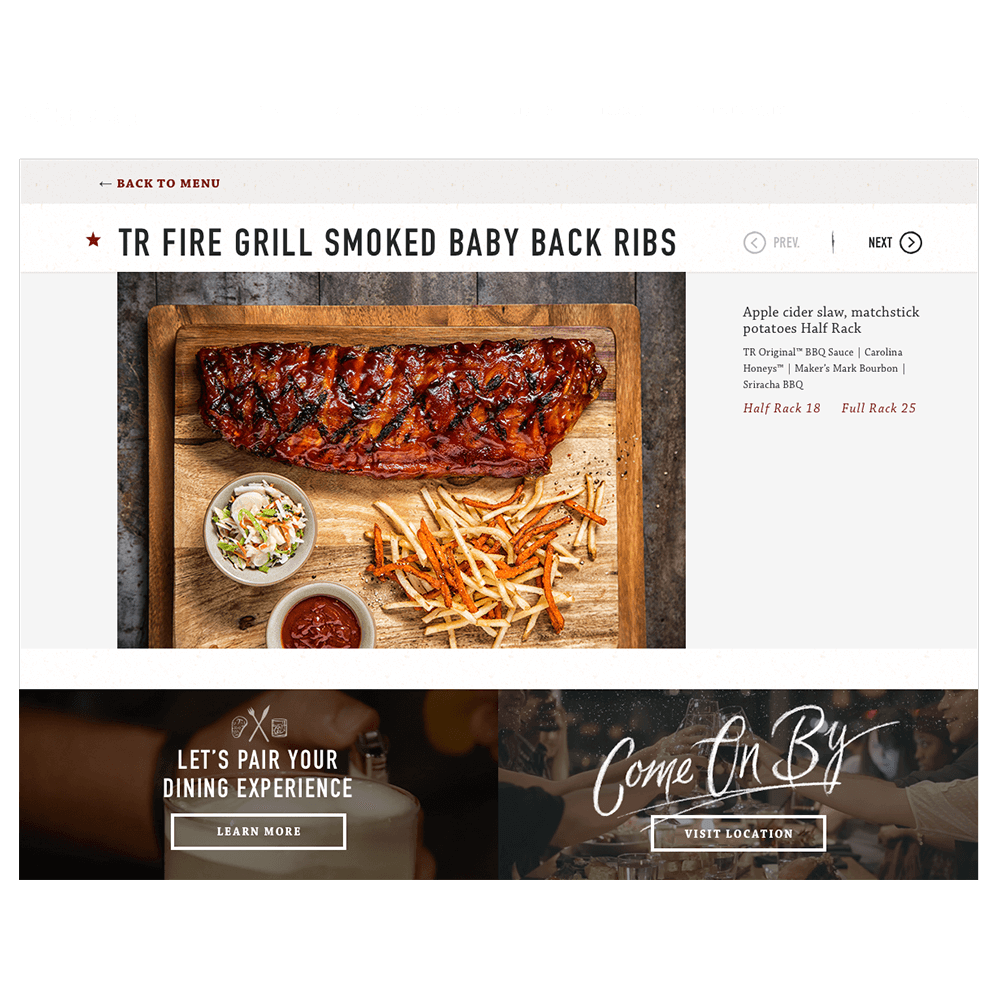 Impact & Results
The site established a strong foundation for TR Fire Grill and its brand to move forward with its digital expression.
It has generated big attraction from franchisee's and the expansion of the restaurant is set to grow at an accelerated rate.