TONY ROMA'S
RIBS • SEAFOOD • STEAKS
Tony Roma's is a full service, casual dining family restaurant where you can find premier BBQ ribs and steaks across the globe. With over 150 family restaurant locations on six continents, Tony Roma's is one of the most recognized names in the industry.
CREATIVE STRATEGY / WEBSITE / ONLINE MARKETING / FILM PRODUCTION
Connection to the Past
As an established international brand we decided to capitalize on Tony Roma's rich history.
We used this history to influence design decisions as we reestablished Tony Roma's visual identity to it's customer base.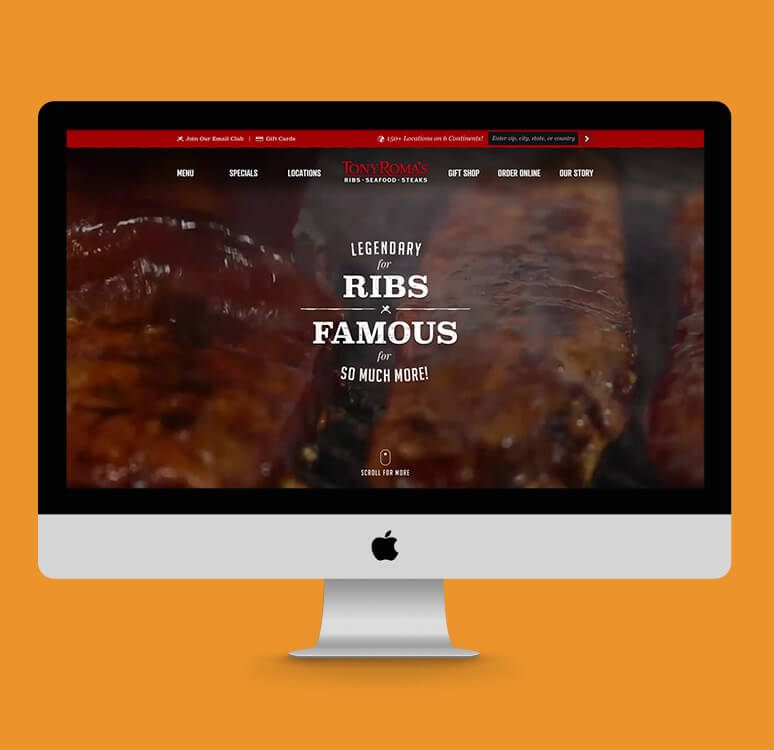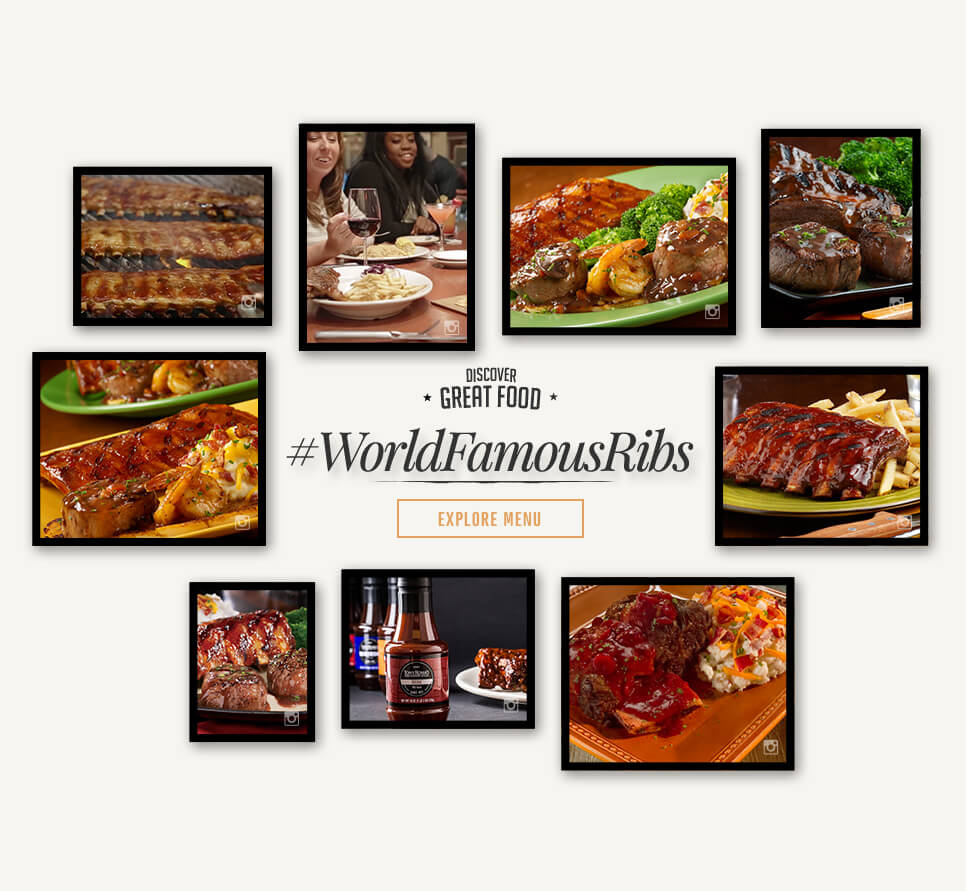 Design Language
The brand lends itself to have warmth and patina. Using characteristics like textures and iconography allowed the design language to have a visual charm.
We ensured the site's experience would remain the same from desktop to mobile by providing high quality assets for all sizes and retina screens.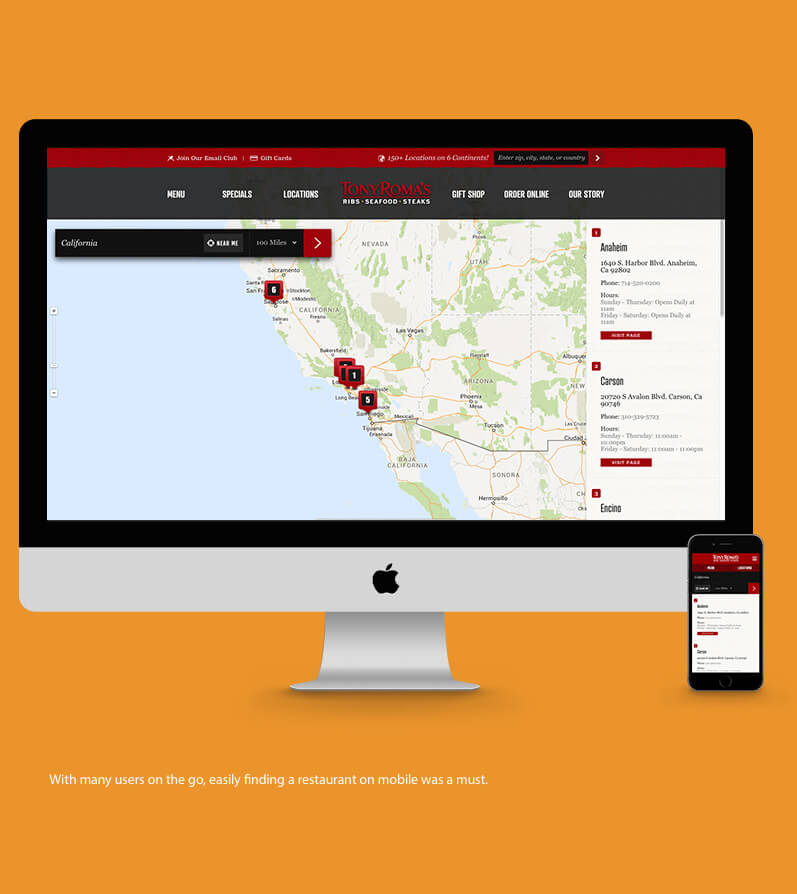 Impact & Results
Our partnership with Tony Roma's has given new life to a historic brand. Our relationship has established ongoing marketing efforts to support the reestablished brand and assist in taking them to new heights. The successful launch of the site has allowed users to gain a new understanding of Tony Roma's and it's dining experience.