SWEET BY HOLLY
Sweet By Holly is a three time Cupcake Wars winner with multiple stores located in Florida. Offering 32 flavors daily and over 60 options in total, Sweet By Holly is the Queen of the cupcake industry.
RESPONSIVE WEBSITE / CONTENT STRATEGY / SOCIAL STRATEGY / PHOTOGRAPHY
Challenge and Design Approach
With cupcakes that look great and somehow taste even better, their website was lacking. We were challenged with establishing a new digital presence which included an easy to use online ordering system. In order to refresh the brand and the site we took a light and friendly approach to the overall design language.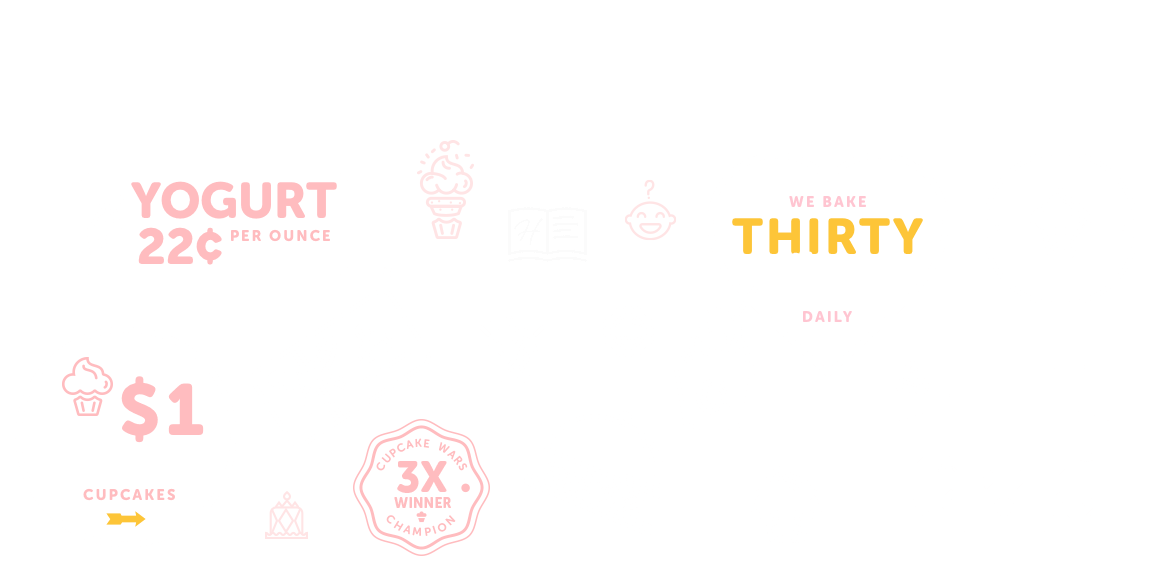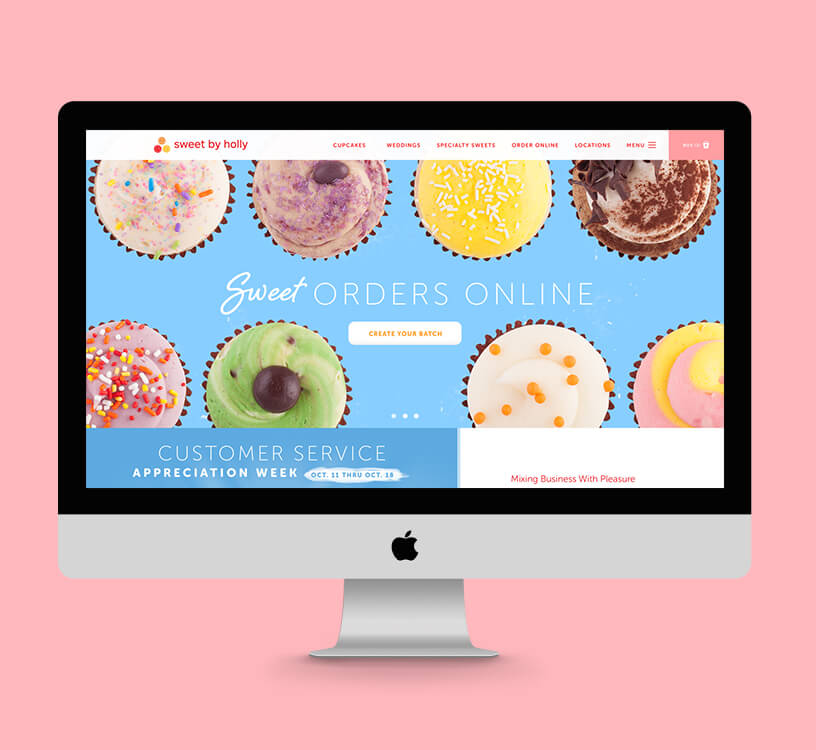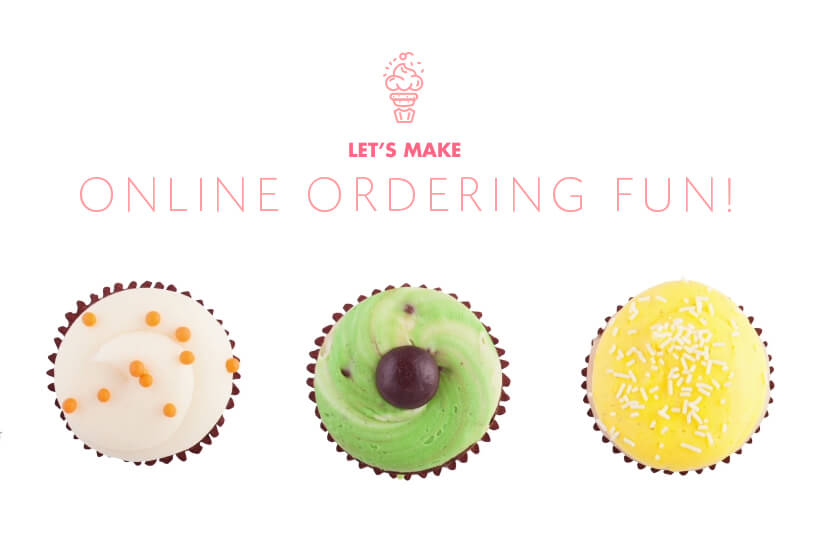 Campaign Driven
Sweet By Holly is unique in that they create collections for all major holidays as well as various events. In order to spread awareness amongst their demographic, we regularly create short-term campaigns for each of these collections. These campaign elements consist of a wide variety of created materials from in-store posters to social media posts.
Social Engagement
Over the course of our partnership with Sweet By Holly, we have grown their Organic Post Reach by 45%.
Crafting specific social campaigns has increased user engagement and created a new customer outlook.
Impact & Results
The creation of an engaging online ordering system and a new design language has allowed Sweet By Holly to increase revenue through improved store visits and online sales. With the launch of the site and various engaging campaigns, Sweet By Holly has experienced continued growth and renewed focus on what they do best – cupcakes.