CYCLO INDUSTRIES
For over 50 years, the Cyclo brand of professional-quality products has been used in automotive, heavy duty/fleet, industrial, agricultural and marine services. The brand started as a line of service chemicals which was largely sold through traditional warehouse distributors to professional mechanics and serious do-it yourselfers.
CREATIVE / DIGITAL STRATEGY / FILM PRODUCTION
Design Approach
Due to the nature of the industry, our design approach needed to have somewhat of a rugged feeling without sacrificing modern usability and design patterns. Our solution to this problem was to design a modern website to fulfill user experience needs and implement the rugged or industrial feel through photography and cinematography. Overall, both styles blended nicely creating a harmony with each other.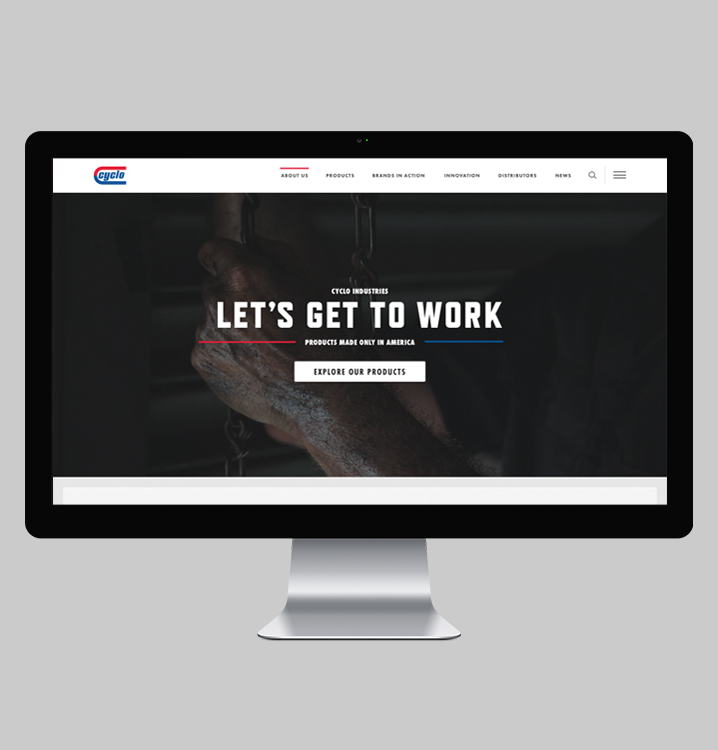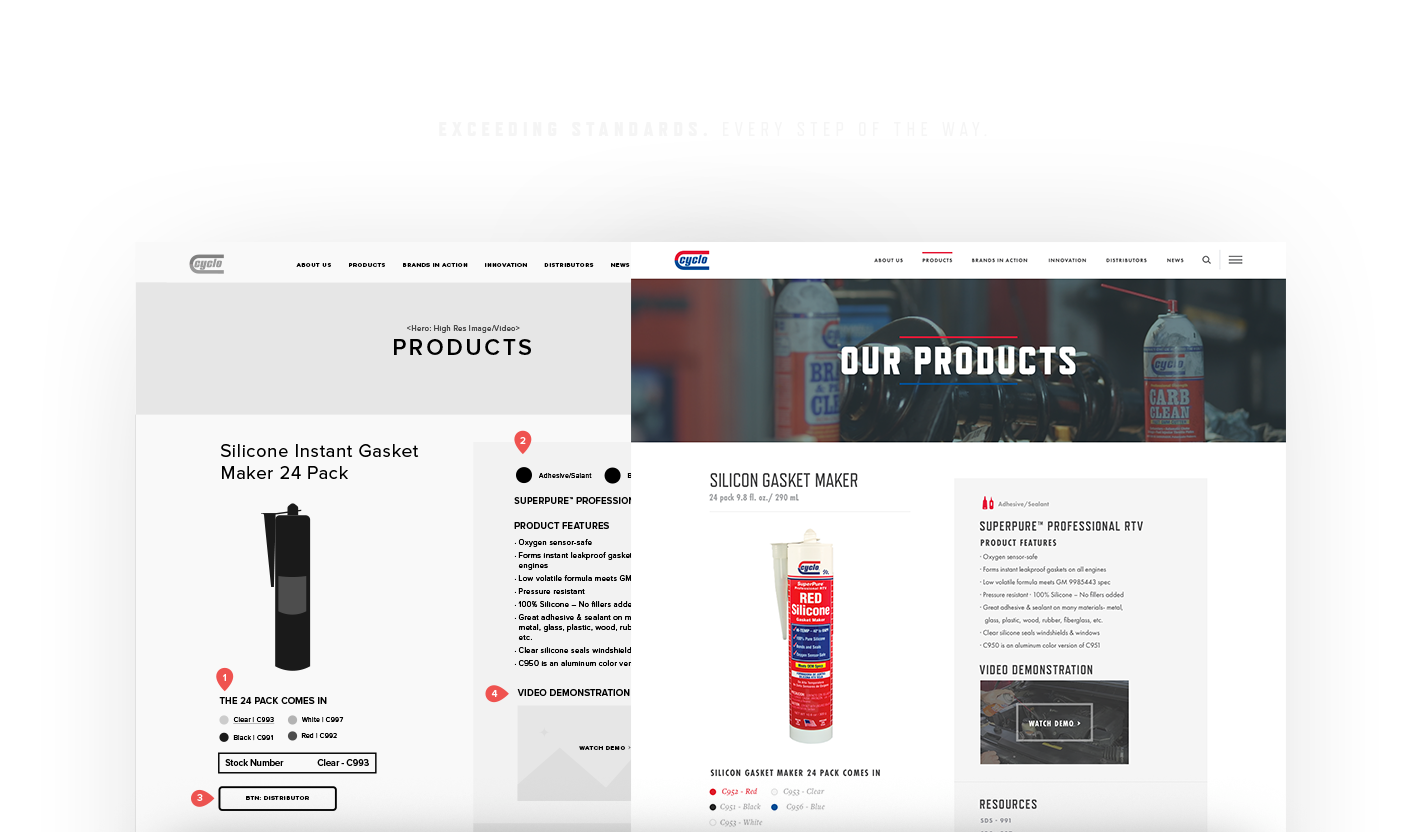 Responsive Design
Responsive technologies were an immediate requirement for the Cyclo brand due to the high amount of mobile traffic found within the existing analytics. The final website design utilizes three responsive break points, one for desktop, tablet, and mobile.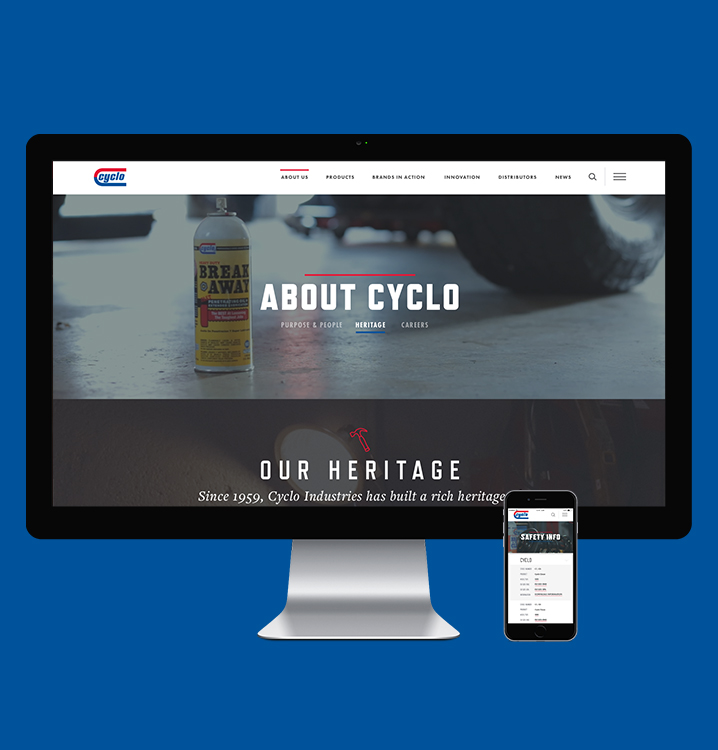 Video Production & Photography
The Spry team was able to expand the creative process by producing custom video and photography specifically for the website redesign. The site design utilizes auto-play background videos which help the user connect with the culture of the brand.
Impact & Results
The newly designed website positioned Cyclo ahead of their competitors and created greater value for their brand. Website usability and time on site has increased due to an improved overall user experience and responsive design.