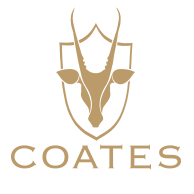 COATES GOLF - SOCIAL CONTENT
Coates Golf is an innovative golf brand that is focused on changing how women think about golf. Coates commissioned Spry to produce video and photography content to be used in their 2016 social campaign. This case study is a collection of our best works from the project.
FILM PRODUCTION / PHOTOGRAPHY / CREATIVE DIRECTION
CHALLENGE
The challenge was to produce 12 months of diverse content in a short number of production days, that would ultimately fulfill the brands needs. Within this campaign we wanted to create compelling video and photography assets that felt as if they were one and supported each other visually.
Our goal was to create a unified set of visuals, that would connect with serious women golf enthusiasts on Facebook and Instagram. We intended for the images to not only look good individually, but holistically in the social feed.
APPAREL
Another aspect of this campaign was the photography of the Coates Golf 2017 apparel line. These images would be used within the brands e-Commerce website and to bring awareness to consumers online.
We wanted to photograph the products in their natural element and in use. We felt that stale, in studio photography would not fit the build.
OTHER NOTES
The Coates Golf organization is full of wonderful people with an incredible vision for where women's golf should be, and they are stopping at nothing to make this happen. This is one of many beautiful projects we have created with this brand.