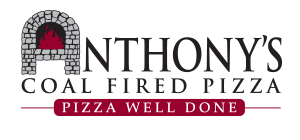 ANTHONY'S COAL FIRED PIZZA
Unveiled in 2002, Anthony's Coal Fired Pizza introduced the concept of coal fired pizza to South Floridians. Since then, they have opened over 50 restaurants nationwide. On the eve of such growth, Anthony's approached us to fully redesign their website and create compelling marketing assets in the process.
FILM PRODUCTION / PHOTOGRAPHY / WEB DESIGN
CONTENT CREATION
We wanted to fully encompass the vision and direction for the future of ACFP with the new redesign and content creation. We had an extensive pre-production phase where we aligned on the narrative and eventually started production.
With "Fresh" being such a staple piece of the brands narrative, we felt it would be appropriate to start the ACFP story in the back of the house.
We produced a variety of assets featuring the bar and nightlife atmosphere.
We took a unique approach to the catered food photography portion of the production. We wanted hero images of the menu items, but we also wanted to capture them in the restaurant environment to include the first person experience.
WEBSITE
Our partnership with ACFP has really elevated their brand in this growth process. The successful launch of the site has allowed users to gain a new understanding of the history of Anthony's and it's dining experience.